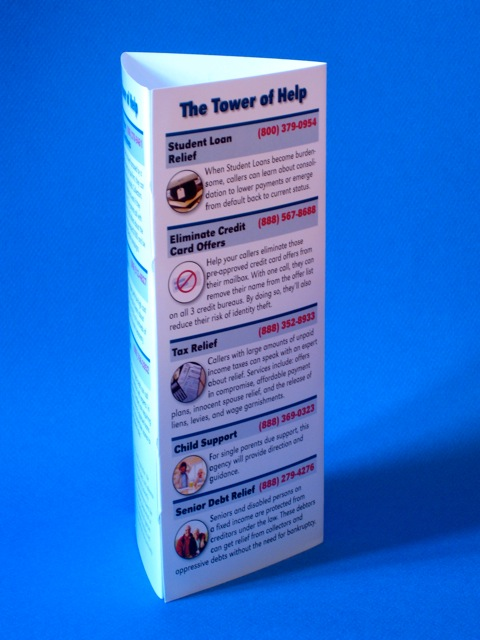 If you are a counselor of any kind, this free tool was designed for you. The Tower lists handy helplines for your troubled callers to find many sources of financial relief. Made of glossy card stock, with tabs and slots, the tower quickly folds into a standing 3-sided Tower. It's very handy to keep on your desk.
Here's a short video describing The Tower of Help:
– Print the Tower of Help   HUD-Approved Housing Counseling Agencies use this handy reference guide to help their clients with all kinds of money troubles. It folds to a 3-sided tower and stands on your desk, ready to help.